March 7, 2019
Visit Malaysia 2020 targets to bring in RM100b in tourist receipts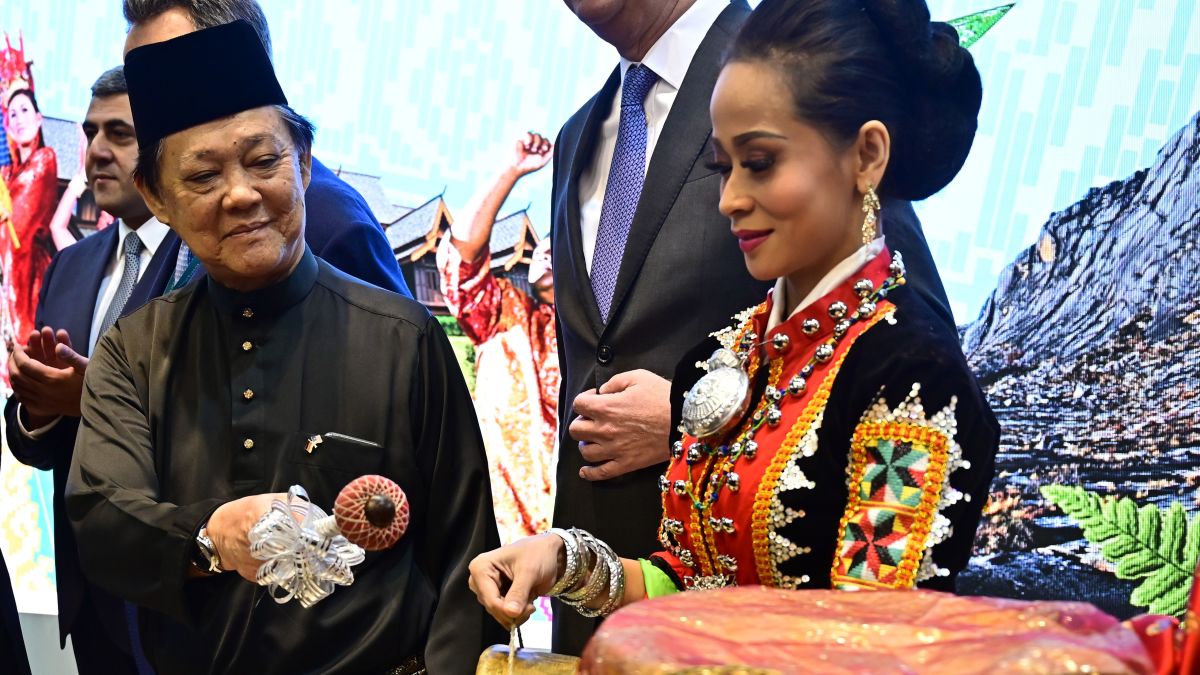 KUALA LUMPUR: Tourism Malaysia is stepping up its promotions this year in preparation of Visit Malaysia 2020, a landmark campaign that is targeted to bring in 30 million international tourists and £21.63 billion (RM100 billion) in tourist receipts to the country.
The agency said its participation in ITB Berlin 2019 as official partner country was a key initiative to ensure the campaign's success where it was enjoying prominent visibility among the event's industry visitors from around the world.
This year's delegation to ITB Berlin comprises 11 state tourism boards, 32 tour operators, 30 hotels and resorts, two airlines, four tourism service providers and four tourism-related agencies.
There are a total of 136 participants representing 83 organisations taking part from Malaysia, with major players and sponsors being Malaysia Airlines, Malaysia Airports Holdings Bhd, Putrajaya Corp, Selangor, Penang, Sabah, Sarawak, Condor Airlines and Desaru Coast.
"Malaysia's presence at ITB Berlin this year focuses heavily on ecotourism and cultural attractions, with Putrajaya Corporation, Selangor, Penang, Sabah, Sarawak and Desaru Coast aggressively promoting their latest tourism offerings such as birdwatching in Putrajaya, Sky Mirror in Selangor, Danum Valley in Sabah, heritage trails in Sarawak, the UNESCO World Heritage Site in Penang, and the new integrated destination attraction of Desaru Coast," Tourism Malaysia said in a statement.
The Malaysia Healthcare Tourism Council will also take centre-stage at ITB to highlight Malaysia as a high quality yet affordable healthcare destination among travellers seeking treatments.
The Malaysia Year of Healthcare Travel 2020 will also be promoted, along with plans for more public-private partnerships to grow the niche sector.
Banking on Malaysia's rich culture appeal, Tourism Malaysia said it had engaged Istana Budaya, Sarawak Cultural Troupe, Mah Meri, Putrajaya and Sabah Cultural Board to perform and showcase Malaysia's music and dance repertoire for the public.
Last year, tourist arrivals to Malaysia from Western Europe countries (including Belgium, Luxembourg, Netherlands, Austria, France, Germany and Switzerland), grew 12.1 per cent, bringing in a total of 411,067 tourists.
Germany contributed 9,542 tourists to Malaysia, a growth of 17.4 per cent.
Tourism, Arts and Culture Minister Datuk Mohamaddin Ketapi said Malaysia has all the attractions that appeal to travellers from this region, from nature retreats, to modern and affordable shopping, cuisine, culture and luxury experiences.
"We are encouraged by the growth of the West Europe market thanks to the implementation of several key initiatives last year," said Mohamaddin.
He was referring to several initiatives implemented last year including Malaysia being made ECTAA Preferred Destination Partner for 2018; the tactical campaign with Condor Air for the winter scheduled charter flights from Frankfurt to Kuala Lumpur; and the joint partnership with TUI for a Fly and Cruise initiative.
Plans to further grow and support this market include Tourism Malaysia's intention to work with international airlines to increase connectivity to Malaysia from several long-haul destinations.
A Memorandum of Joint Cooperation (MoJC) will be signed by Malaysia Airports Holdings Bhd, Toruism Malaysia and Condor Airlines for summer scheduled charter flights. This follows the successful implementation of the winter scheduled charter flights which began last year.
Source – NST