May 5, 2021
ITC SEED Programme: Ziarah Terdidik in the time of Corona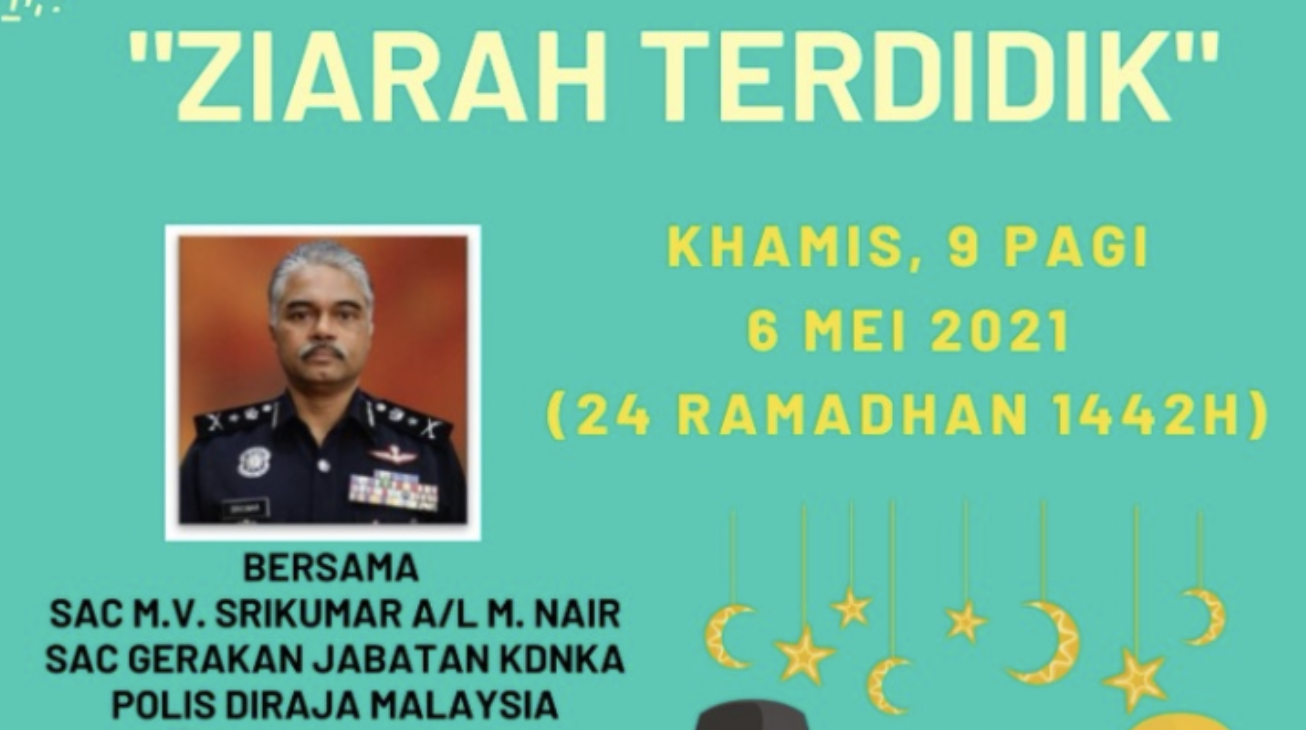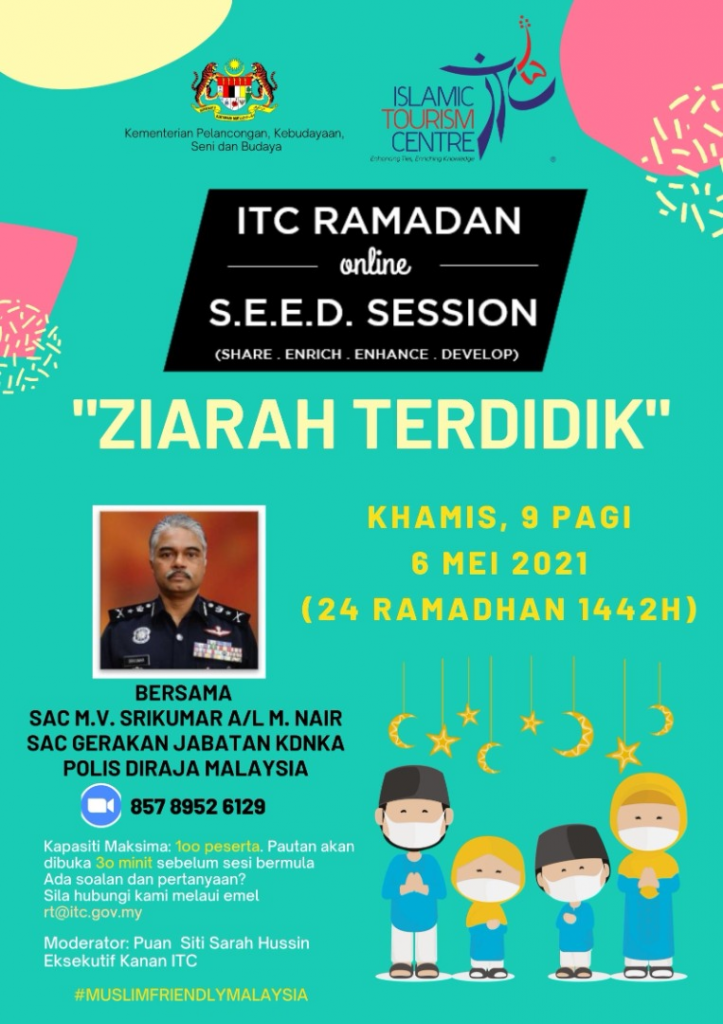 In this final Ramadhan Edition of the ITC SEED Online Session, we are inviting a representative from the Royal Malaysia Police (PDRM) to share about the concept of "Ziarah Terdidik" or "Responsible Ziarah."
The term was first mooted by the previous Inspector-General of Police in his call for Malaysians to adapt to the 'new normal' during festive seasons.
With Hari Raya Aidilfitri just weeks away, this event is a timely effort to learn how we can all live life and celebrate life events safely and with consideration for those around us.
Come and join us for this session to learn more about the concept of "Ziarah Terdidik".
Speaker: SAC M.V. Srikumar a/l M. Nair, SAC Gerakan Jabatan KDNKA, Polis DiRaja Malaysia
Date: 6 May 2021
Time: 9 am
Platform: Zoom
Link: https://us02web.zoom.us/meeting/register/tZEqf-CtrD0rGN1NlNrp8pU80MKK92GUsh0K
Meeting ID: 857 8952 6129
---
The ITC SEED programme is a special series of talks organised by ITC with our partners to share and deliver the latest information on a variety of contemporary topics from an Islamic perspective.
SEED is an abbreviation for share, enrich, enhance, and develop, which holistically describes the purpose and objectives of organising these sessions.
Topics we've covered in the past through this programme include: nutrition, health, spirituality, and current issues.
Conducted online using the Zoom platform, the sessions are easily accessible, with topics presented by experienced and knowledgeable experts in their fields, in a fun and educational way.
We invite everyone to join us for this and future SEED programmes!