September 1, 2022
From The Director-General's Journal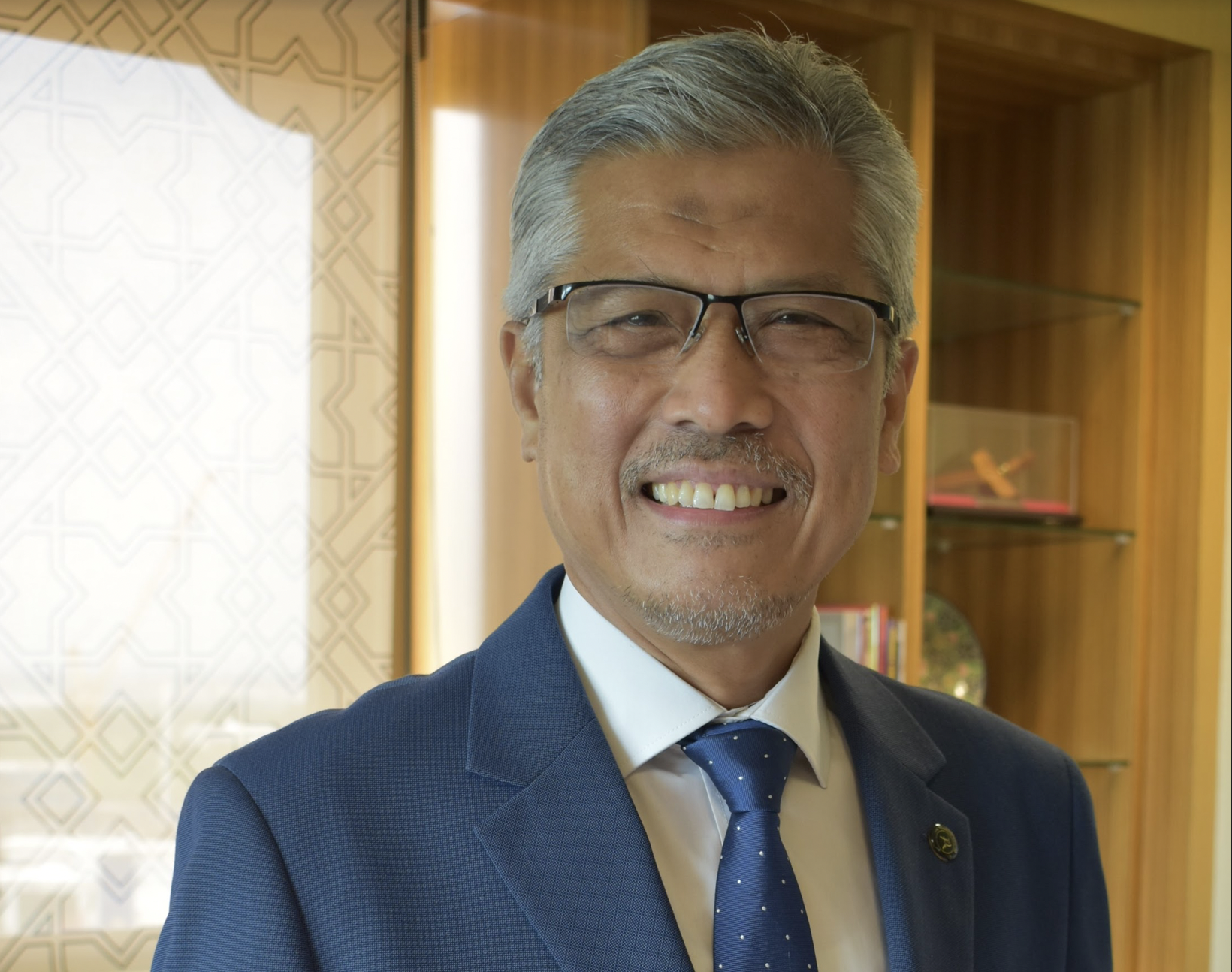 Bismillahirrahmanirrahim. In the name of Allah The Most Compassionate, Most Merciful.
Assalamualaikum and Greetings from Islamic Tourism Centre.
Praise to Allah SWT, we still have the opportunity to catch up behind my few words for this Director-General's note.
It is my pleasure to wish my fellow Malaysian, Happy Independence Day! In this month we are celebrating Malaysia's 65th National Day with the theme "Keluarga Malaysia Teguh Bersama" (Keluarga Malaysia – Standing Stronger Together) which reflects the unified strength of our diverse population. It's a month-long National Day and Jalur Gemilang (National Flag) waving campaign to coincide with this special day.
Alhamdulillah, in recent months, we've observed a vibrant restart in global tourism with borders reopening, airlines taking flight again, and travellers exploring new journeys. For tourism industry players, this means we need to pull ourselves together and be strong together to make up for the past and adapt our business, products and services to a new phase and its challenges. This not only means responding to new travel behaviours but also to innovations in marketing, tools and technology. We are now exposed to the metaverse context, NFT Blockchain, digital currency and others.
In this context, Islamic Tourism offers a new strategy for tourism recovery. The time is now for those involved in the tourism sector to research emerging travel patterns and behaviours, particularly those of Muslim tourists, who are also beginning to travel actively. 
According to MasterCard-CrescentRating's Global Muslim Travel Index (GMTI) 2022, which recently forecasted the growth of Muslim travel, 70% of all Muslims worldwide are below the age of 40, and half of them are the Millennials and Generation Z (Gen Z). Among the Muslim travel market's fastest-growing segments, which account for almost 45 percent of all Muslim arrivals worldwide, are women travelers. These three markets are said to be the driving force of the Islamic Tourism sector in its next phase of growth. In order to fully comprehend the Muslim tourist industry, the trends, travel behaviours, and faith-based needs, our tourism service providers—hoteliers, travel guides, entrepreneurs—must educate and train themselves. Only then will we be able to comprehend and begin catering to their specific needs.
In this regard, ITC is pleased to see the growing interest of businesses towards the Muslim tourist market. Two of ITC's signature training programmes were well-attended this year – the Muslim-Friendly Tourist Guide (MFTG) Refresher Course on Basic Life Support and the newly introduced Islamic Tourism Entrepreneurship and Leadership Seminar – ITELS. The programmes provided insights into how our partners in the tourism industry could introduce more Muslim-Friendly Tourism and Hospitality (MFTH) elements into their products and services.
To keep the momentum, ITC as a training provider continued organising two online training programmes recently, i.e. the Malaysia Technical Cooperation Programme (MTCP) on behalf of Ministry of Foreign Affairs and Statistical, Economic and Social Research and Training Centre for Islamic Countries (SESRIC) online course,  an organisation under Organisation of Islamic Cooperation (OIC), which saw the participation of 40 people from 23 countries. The interest is spreading and the concept of Muslim-Friendly in tourism is definitely gaining traction!
To align with the reopening of international borders and global Muslim tourist arrivals to Malaysia, ITC organised the inaugural Islamic Tourism Week (ITW) 2022 held from 20 June until 3 July 2022 nationwide. The event sought to showcase the wide variety of Muslim-Friendly Tourism experiences that are available in Malaysia for our visitors. Being the first of its kind, the event was beyond our expectations as we received support and forged new partnerships from among tourism industry players – Aora Spa, Attiya Spa, Bondahaven, Nurtaj Spa, D&D Beauty House, Duyong Marina Resort, Mudzaffar Hotel Melaka, Batik Air, Kembara Sufi Travel & Tours, Mitsui Outlet Park, Penang Halal International, and foreign agencies – Organisation of Islamic Cooperation (OIC) to ensure a successful implementation.
Beyond creating awareness and implementing programmes to re-activate Islamic Tourism in the post-pandemic era, ITC is also vested in the future of the industry. We signed a Memorandum of Understanding (MOU) with Universiti Sains Islam Malaysia (USIM) on 24 June 2022 at Zenith Hotel, Putrajaya – a milestone moment for us to drive the sustainability of Islamic Tourism in the future. This strategic collaboration is intended to develop future leaders and a skilled workforce in Islamic Tourism segment.
Dear friends,
Moving forward, I'm happy to announce our third World Islamic Tourism Conference (WITC) is coming soon on 17-19 October at World Trade Centre, Kuala Lumpur. The conference, with the theme "Islamic Tourism: Inspiring Balance, Transformations and Solutions", will feature a list of eminent international and local speakers, and aims to give a new perspective on Islamic Tourism as a sustainable ecosystem that can benefit small and medium-sized businesses (SME) as well as major players in the tourism industry. We look forward to WITC inspiring positive change and transformation for industry players across all sectors of the economy — travel, finance, medical, media and entertainment, medical, food and beverage, technology, telecommunications, transportation, education, retail. You can register here.
On behalf of ITC, I would like to express my appreciation and gratitude to all of our partners in the tourism industry and beyond. Let's together stay persistent, patient, and optimistic. We at ITC will give our best to carry out ITC's vision of positioning Malaysia as a Global Hub for Islamic Tourism and Hospitality of international standards and quality, and support tourism industry players on this fruitful journey. Insha Allah.
Wassalamualaikum Warahmatullahi Wabarakatuh

Dato' Dr. Mohmed Razip Haji Hasan
Director General, Islamic Tourism Centre